Consulting
Change your perspective to find alternative solutions, we support your vision with our experience and research. Solution with high added value for you is our approach as your reliable partner in the digital world.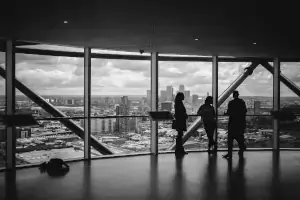 from scratch
Are you looking for an IT solution for your company or a new product? Send us your requirements and we will send you our offer. We have been successfully supporting our customers in various projects for many years. When choosing the right service provider, manufacturer or developer, we support you in finding the right one.
from existing
You would like to improve or expand your existing infrastructure? Software and firmware upgrades can bring your devices up to date. Not everything needs to be replaced. We will review your existing equipment and your needs to provide you a quote with various options and details.
from others
If you already have a draft solution and would like to have the terms checked by an independent third party, we do it for you. Make your request before signing the contract, so you can ensure that you choose the best solution for your needs.We are also beside you with specifications or contract negotiations, depending on your needs.